He's the newest character to enter Home and Away's Summer Bay as music journalist Tully Dixon who interviews the Lyrik band members, but fans may remember him from a much-loved Australian comedy series
Josh Virgona, a rookie to the Australian serial show Home and Away, has joined the cast as music journalist Tully Dixon, but keen-eyed viewers could remember the star from a prior role.
The rising star, who stirs up conflict among the Lyrik band members, is the newest character to be introduced to Summer Bay.
When Tully reveals that Kirby and Theo are in a relationship and refers to the other two band members as their backup musicians, tensions within the group are sparked.
Fans may be surprised to see the new star in the drama after seeing him in a well-known Australian comedy.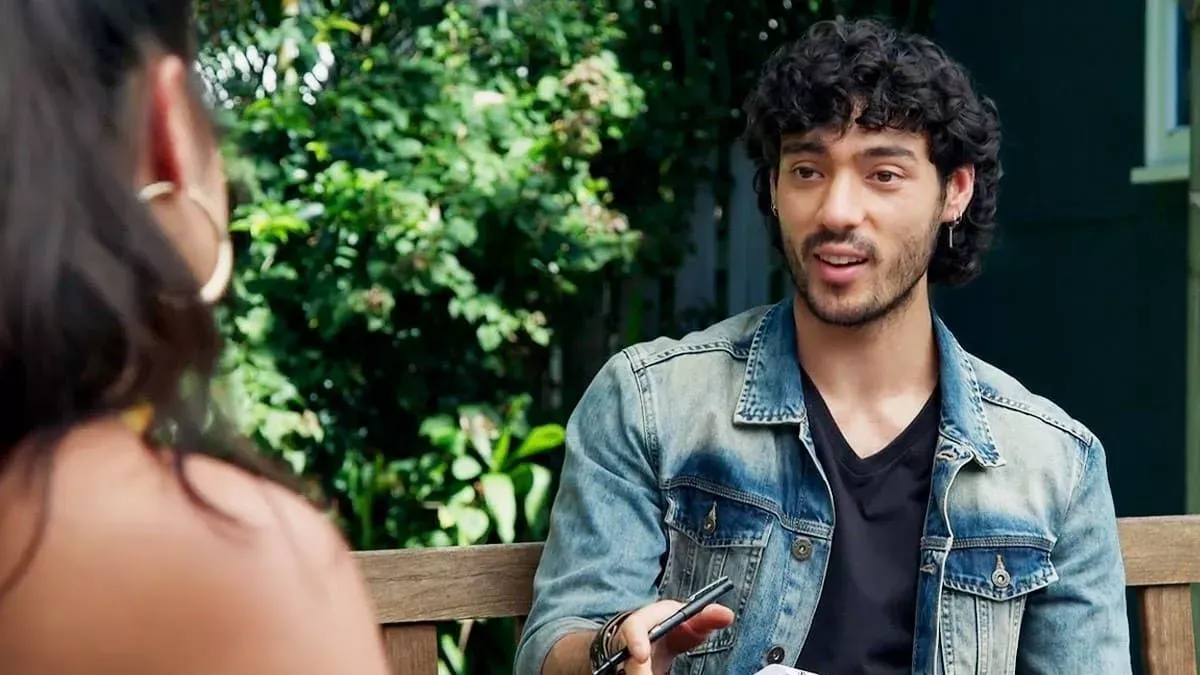 In the six-part series Iggy & Ace, Josh plays Ace. The story follows arrogant Iggy and awkward Ace, both gay and at their 20s, who are best friends and like going out every night to drink in Perth's bars and clubs.
Josh spoke to SBS about his character and said, "Iggy and Ace use it as an escape occasionally, to ignore their feelings or any form of issues.
It could be viewed as a co-occurring addiction.
Following his graduation from the WA Academy Of Performing Arts earlier this year, the young actor Virgona's first significant TV role was in Ace.
He claimed he has never experienced alcoholism but does occasionally like "a few fine red wines, or a drink or two, mainly for the social element" and that he wanted to conduct some study before the shooting began.
"I didn't realise how religious it was, and I also didn't realise about the whole 12-step programme stuff and AA meetings," he claims.
"I spoke to a few folks and learned about their experiences with the programmes, forgiveness, and other things."
The series was filmed in Perth this year, but COVID initially interfered with the production schedule.
Virgona recalls that during the first week of production, "we were about to film and lockdown happened because there were a few cases." Therefore, we had to stop and move everything along.
For his TV debut, Virgona found himself acting opposite Sara West, who's appeared in series from Dead Lucky to Ash vs Evil Dead, and also sharing scenes with comedy veteran Roz Hammond, who plays the AA group's informal leader Gwen.
"It was daunting at first going in," he admits.
People seem to be thinking more about how they drink and why after the series' September launch on SBS On Demand. Virgona has observed it in the feedback he has received from people who have experienced what Ace goes through.
A few individuals have contacted me over Instagram to say that they can relate and that it is a terrific story.